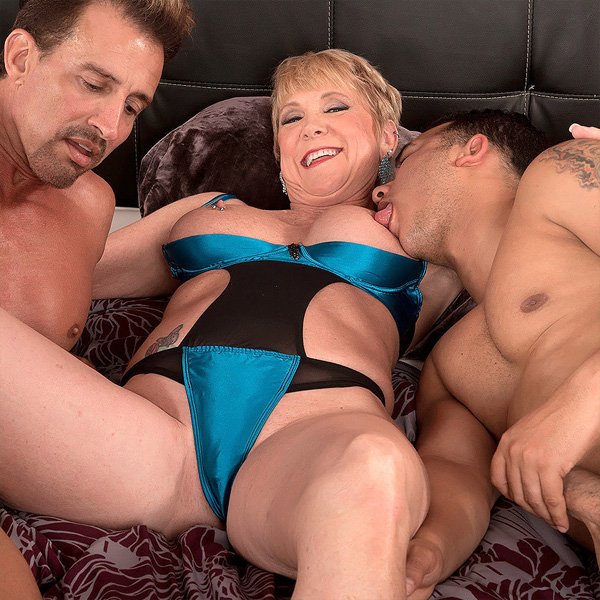 Horny MILF Honey Ray is a sexy 59 year old who loves to fuck, and it's not her first time fucking more than one guy on camera – and she loves to show them off to her husband too, checkout her story!
Seems as if the guys are very interested in the issue of 40Something magazine in which Honey Ray had a foursome with porn star Robin Pachino and two studs. "Wouldn't you rather have the real thing?" 59-year-old Honey asks. But she doesn't wait for their answer. She just grabs their cocks, and away they go! This is the eighth time Honey Ray has fucked in our studio, and it's her third group scene. In real life, Honey Ray is a quiet, laid back woman. She's married. She has children and grandchildren. But here, she's wearing sexy lingerie that shelves her big tits and pierced nipples, and when she takes off her panties, she displays her pierced pussy. Quiet? Laid back? Okay. We asked Honey Ray if she's watched her scenes with her husband, and she said, "Of course! He loves it.
Hotness, this sexy MILF takes on these two guys and fucks them totally out of cum! She's a hot slut wife for sure!